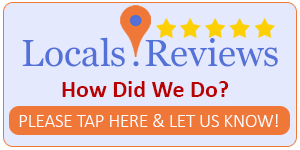 For great Olympic Peninsula Fishing Guide servcies in La Push, Sekiu, Neah Bay and Forks Washington Salmon, Halibut and Lingcod Fishing Charters and Olympic Peninsula Fishing Guides for Salmon and Steelhead. - call Allways Fishing!

Halibut Fishing Charters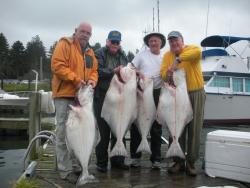 Halibut Fishing off the coast of Washington state's Olympic Peninsula is excellent! Halibut fishing charters provide anglers with a world class opportunity to catch these great fish.
Halibut are one of the most sought after species in the ocean. They are good fighters on the end of the line and awesome on the grill.
We fish halibut on the open ocean, in Canadian waters and in the Strait of Juan de Fuca. The season on the open ocean, in US waters, is controlled by a weight quota. This makes the season very short. We usually get 10 days or less in area 3 (La Push) and 4 (Neah Bay). The fish are good sized averaging 30-60lbs with some larger.
Fishing in the Strait of Juan de Fuca is popular for the calm water and close proximity. The fish caught in the strait can be very large. I have seen a fish over 300lbs and the derby winners are usually 100lbs or larger.
I would have to say halibut is the most requested fishery I offer because they taste so darn good.
I do fillet and bag the fish upon returning.
May - June is the time to get Halibut
Bottom fishing for ling cod and sea bass off the Washington coast provides excellent table fair along with a loads of fun!
The limits are 2 ling cod and 10 sea bass per person.
Halibut fishing, in area 5 (Seiku), opens May 24th and there are some prime spots still available.