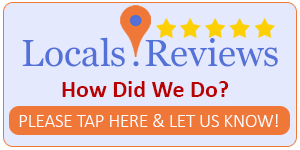 For great Olympic Peninsula Fishing Guide servcies in La Push, Sekiu, Neah Bay and Forks Washington Salmon, Halibut and Lingcod Fishing Charters and Olympic Peninsula Fishing Guides for Salmon and Steelhead. - call Allways Fishing!

King Salmon Fishing Charters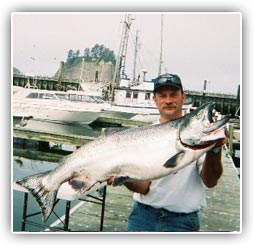 The coast line of Washington has been a real fan favorite for years and it offers many species of fish, marine life and scenic opportunities. It has given anglers the chance to catch a king salmon of a lifetime with lots smiles and fish for the cooler its a awesome experience.
King salmon fishing off the coast of Washington is and has bean proven to be one of the best salmon fisheries on the west coast. I fish out of the Quileute Indian Reservation just minutes from Forks on the Olympic Peninsula. I have fished out of this port since I was a kid and know and respect it well.
This is a fine opportunity to catch a world class king the boat record is 52lbs and when it took off the guy thought he had a big shark. I told him until we see it lets treat it like a salmon, When we finally got it to the boat a half hour later we could not believe the size and the fight this fish had in it.
I troll most of the time but not against mooching for salmon, along with the great fishing the scenery is spectacular with lots of rocks, sea life, and a variety of birds.
I do clean or fillet and bag the fish.
The salmon season for area 3 La Push is June 26th - Sept. 18th. Daily limit of 2 fish one may be a king salmon, with a additional pink salmon for a 3 fish possibility.
We also have a week prior June 18th - 25th for hatchery kings only. Daily limit of 2 king salmon.
All bait & gear will be provided.
PLEASE bring:
fishing License
lunch
beverages
hat
sunglasses
foul weather gear
SEASONS AND LIMITS
June 30th - Sept. 20th 2 fish limit
Sept. 26 - Oct. 11 2 Fish Limit
Oct. 1 - 15 2 Fish Limit
February 13 - April 10 1 Fish Limit