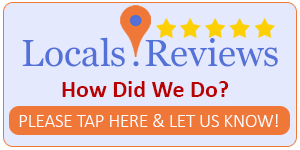 For great Olympic Peninsula Fishing Guide servcies in La Push, Sekiu, Neah Bay and Forks Washington Salmon, Halibut and Lingcod Fishing Charters and Olympic Peninsula Fishing Guides for Salmon and Steelhead. - call Allways Fishing!

News
Update
The Washington west coast remains closed until further notice.
---
Covid 19
Due to this unforeseen virus the ocean sport fishing has been suspended. As of now I am hearing two weeks but this may change. I will keep you posted.
---
OP Steelhead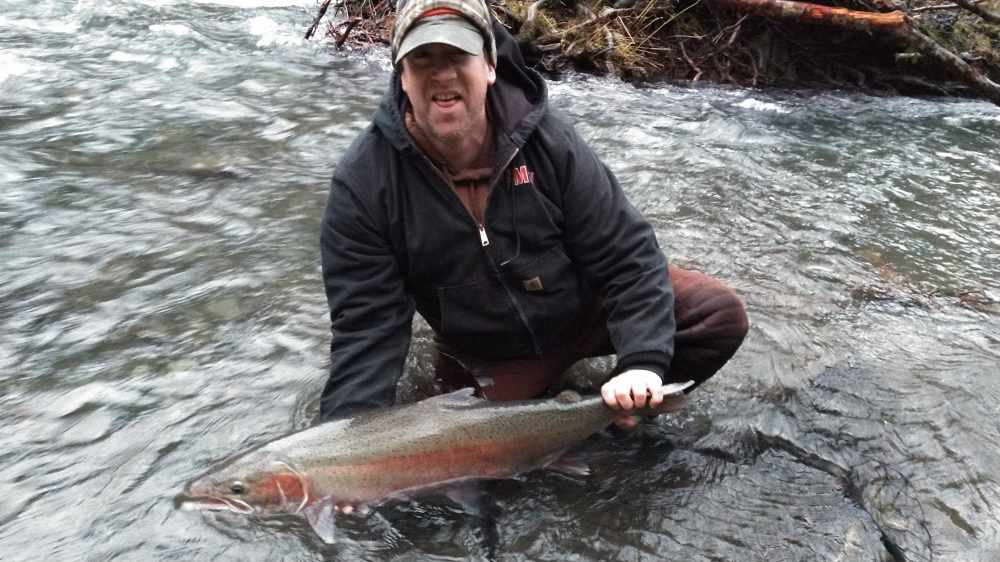 The steelhead fishing on the Olympic Peninsula is strong this year. I do conventional or fly fishing, please specify when booking.
---
NOW FISHING STEELHEAD ON OLYMPIC PENINSULA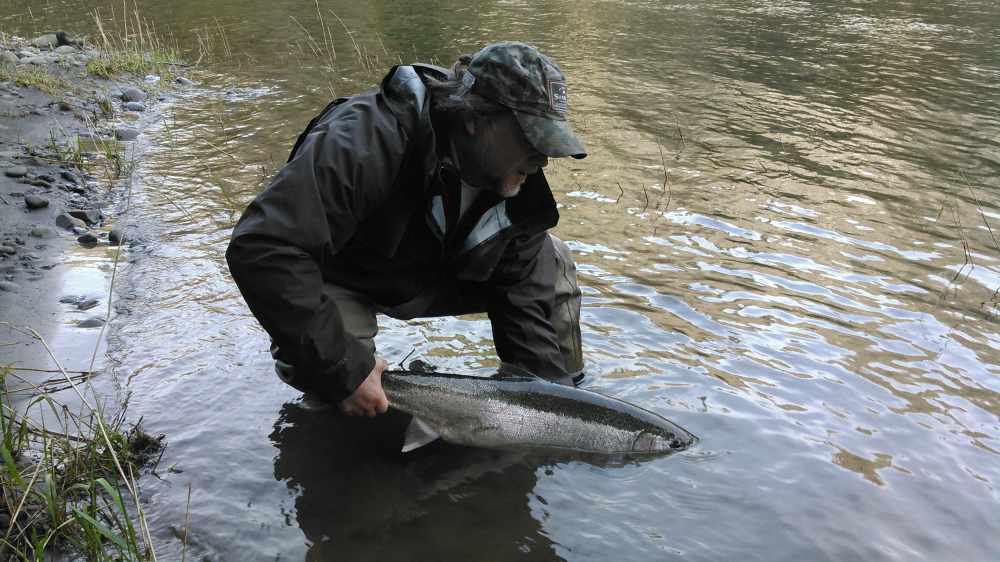 The states forecast for this years wild steelhead on the OP is good. Even though my vessel fishes 1-3 people. I do work with other guides for larger groups and corporate accounts.
Booking bottom fish trips starting in late March and Halibut in May and June.
---
2016 17' - 54" Willie Drift Boat - For Sale! $9,000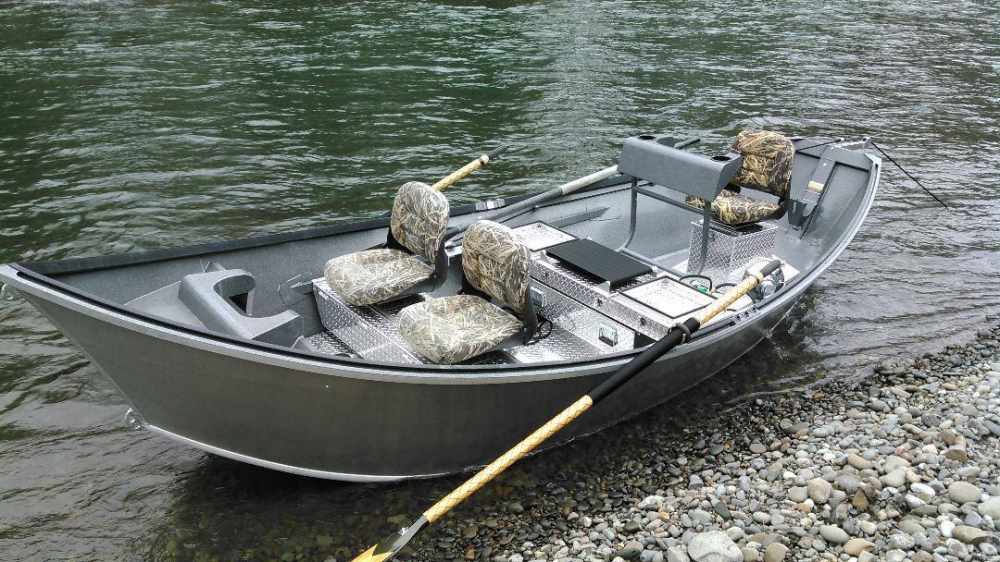 2016 17' - 54" Willie Drift Boat - For Sale! $9,000
Call 360-374-2052 For Info
Features include:
Five Runner Floor
Rear Runner Floor
Adjustable Front Seat Box
Row Seat w/ 3 Compartments
Adjustable Foot Rest
Adjustable Rear Slant Seat Box
Built-in Front Casting Brace
Front Level Diamond Plate Floor
UHMW Bottom
Fish Box
Front Compartment Seat
Six Position Oar Lock
Front & Rear Heat
Rear Casting Brace
30# Anchor & Rope
4 Pulley Anchor
4 Sliding Rod Holders
Baker Galvanized Trailer
Flex Tip 9' Oars
Oar Locks
Stern Anchor Nest
Gunnel Guard
Spare Oar Pocket
Clear Coat Interior
Two Propane Tanks
3" Cut Down Bow
---
Wild Steelhead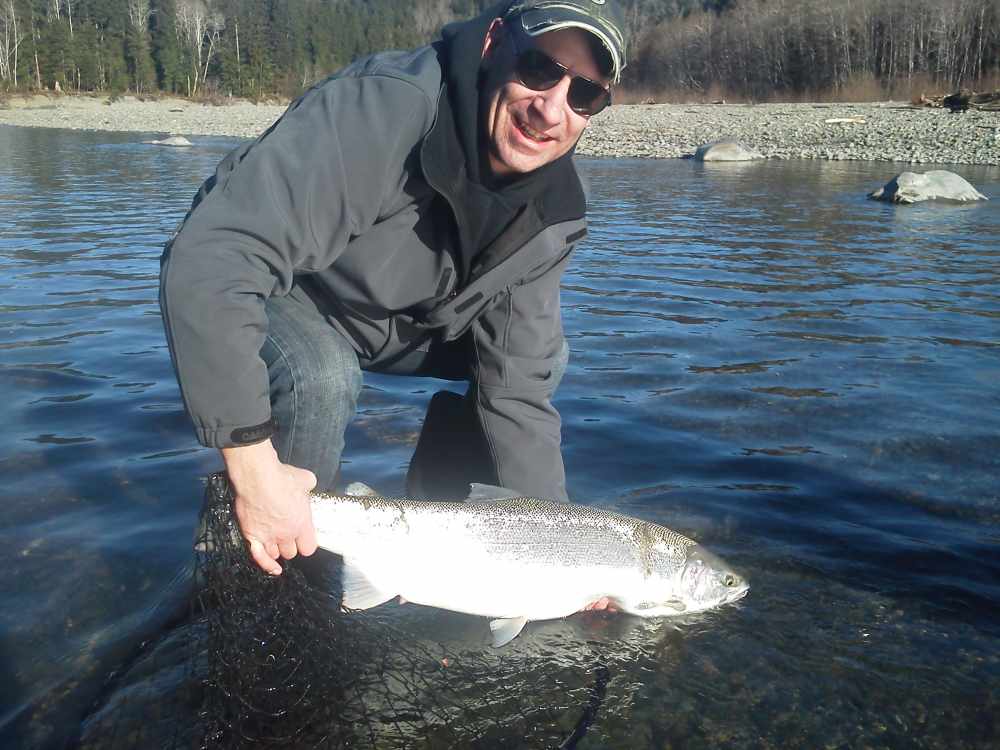 It is the time of year, wild steelhead season. With the rains finally giving us a break now is the time to go for a trophy wild steelhead. It is a catch, photo and release fishery. I cater from the beginner to the most experienced fly fisherman. Fish On!!!
---
Hatchery Steelhead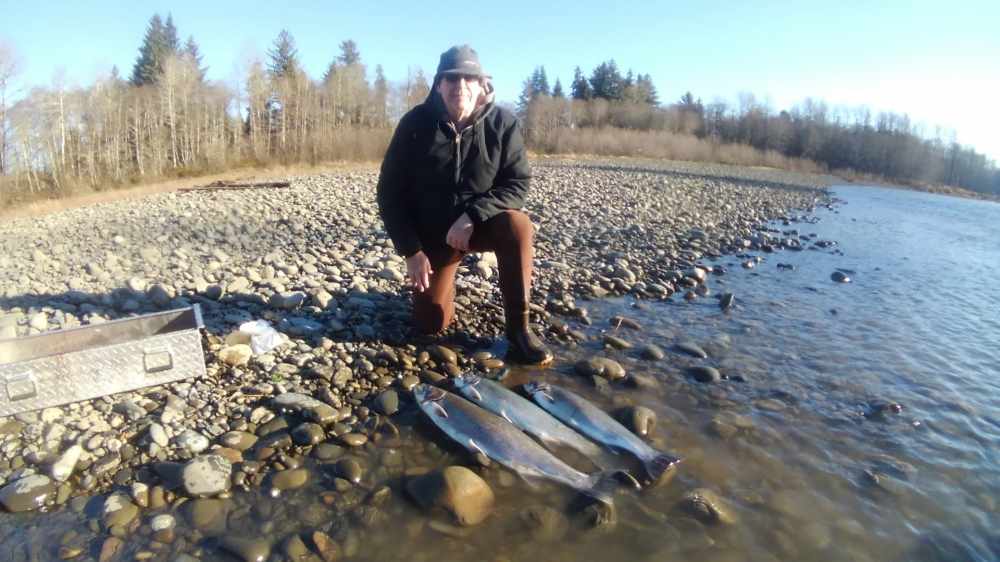 The hatchery steelhead season has begun on the Olympic Peninsula rivers.
---
Fall Salmon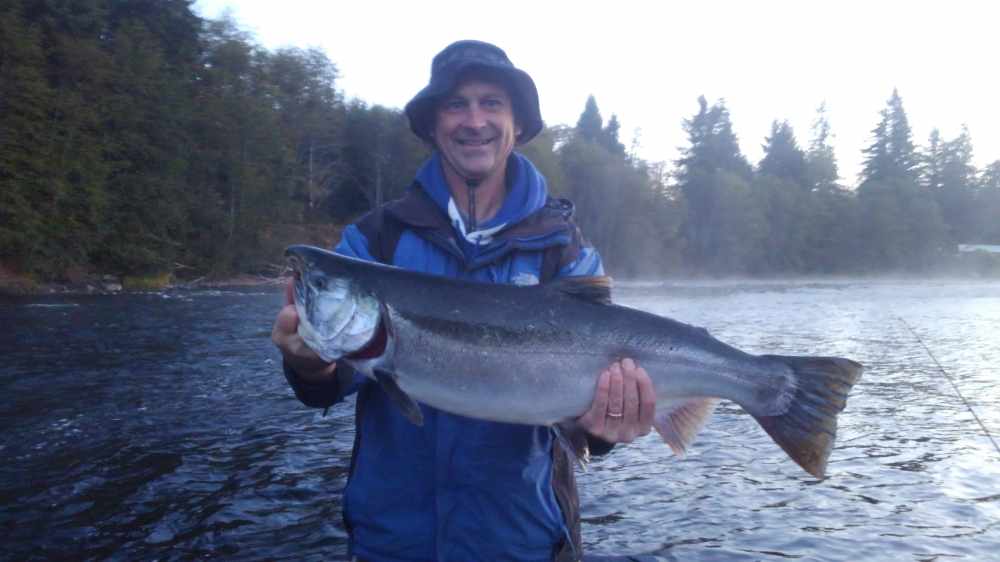 I am presently fishing salmon in the Olympic Peninsula rivers. Plenty of fish to be had like the hatchery coho, pictured. Fun, fun, fun!
I am booking hatchery steelhead in December.
---
Offshore Lingcod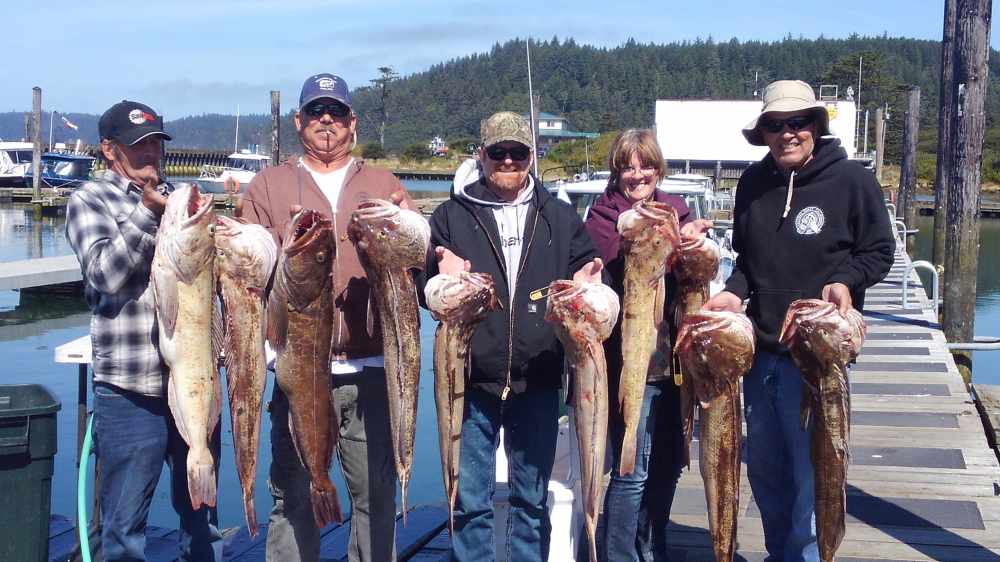 Now fishing offshore lingcod. Booking Olympic Peninsula river salmon trips.
---
Now Fishing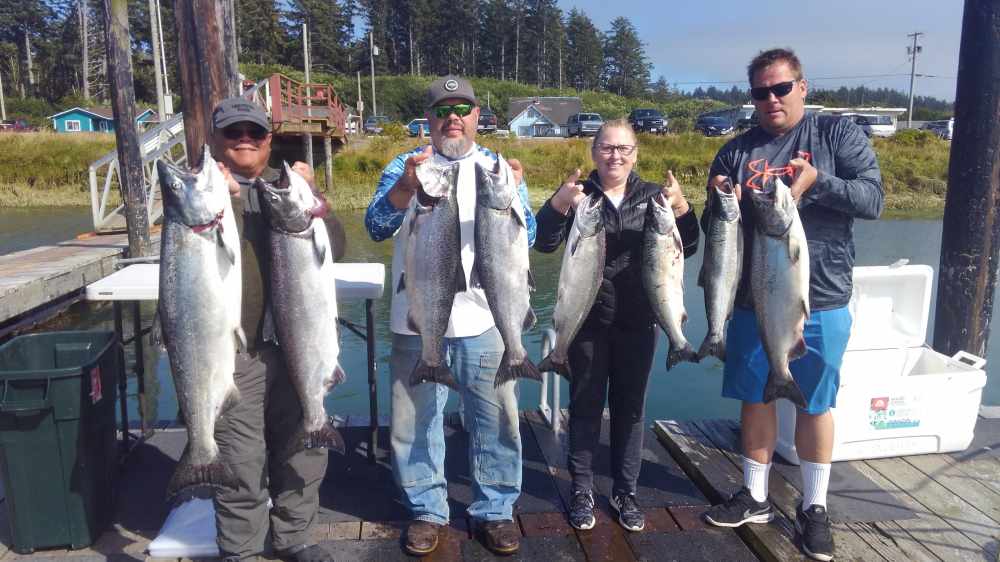 The summer salmon season in La Push will continue through Sept. 3rd. Prime spots still available. Booking offshore trophy lingcod beginning Sept. 4th.
---
Bottom Fish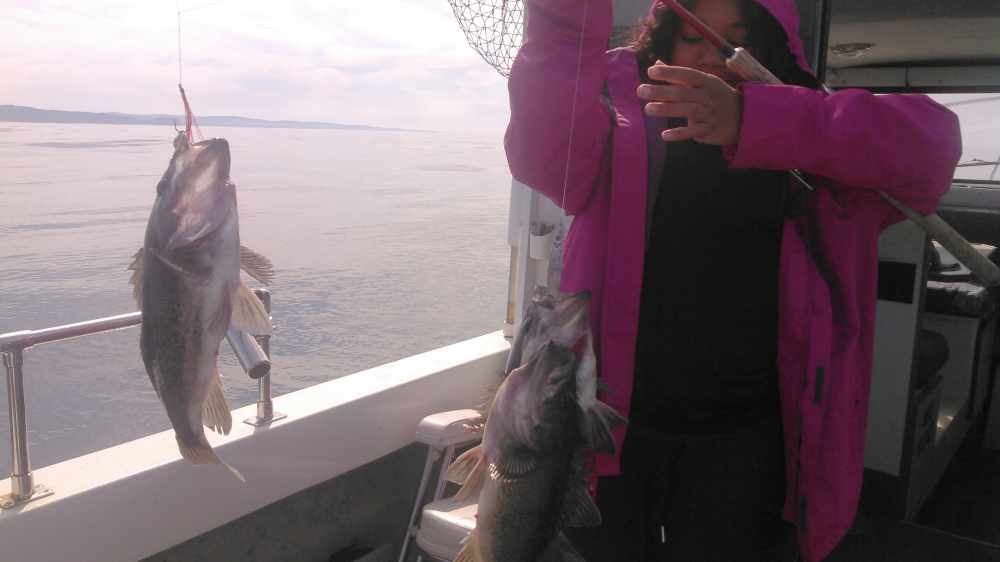 Now fishing bottom fish out of La Push. Booking for the summer salmon season beginning June 23rd.
---
Now fishing
Now fishing bottom fish out of La Push for lingcod and rock fish. Booking salmon trips beginning June 23rd.
---
Now Fishing Native Steelhead and Bottom Fish!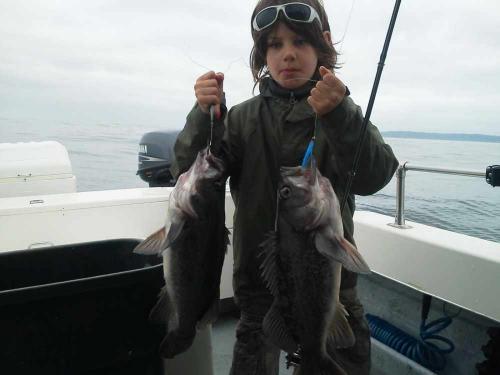 I am currently fishing bottom fish out of La Push and fishing the Olympic Peninsula rivers for native steelhead and spring kings (Chinnook).
The summer salmon seasons have been set for Washington. Area 3 La Push will begin on June 23rd for two salmon. We will start with a two king limit but may change in season if we get close to the quota. BOOK EARLY!!!
---